Wallace State Fine and Performing Arts holding Scholarship Auditions
HANCEVILLE, Ala. — The Wallace State Fine and Performing Arts program announced dates for scholarship auditions for current and future Wallace State Community College students. In-person and virtual auditions will be held Feb. 12 and March 5.

Advanced online registration is encouraged in order to schedule auditions, which will be held from 8:30 a.m. to noon each day. Auditions will be held for instrumental and vocal ensembles, dance and theatre. Register online through the Fine and Performing Arts web page at www.wallacestate.edu/fpa.

Scholarships will be awarded for the 2021-2022 academic year, which begins in Fall 2021.id="attachment_16383" align="alignright" width="300"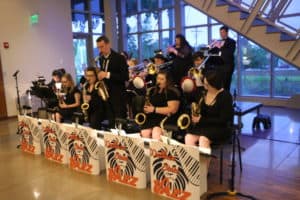 The Wallace State Jazz band performs during its annual Big Band Dance in April 2019.Instrumental groups include the Wallace State Jazz Band, Concert Band, Pep Band, Saxophone Quartet and Brass Ensemble. Vocal groups include the Concert Choir, Wallace State Singers and Vocal Jazz Ensemble. The Dance program includes the Allegro Dance Theatre. Drama includes the Wallace State Theatre, with scholarships available for cast and crew.

Wallace State Fine and Performing Arts program presents at least one program each semester, and often collaborate for large performances. Several groups also perform in the community at events such as Oktoberfest and the Cullman County Fair.

Students interested in scholarships do not have to be music, theater or dance majors, but must have the ability and commitment to attend rehearsals and performances. Previous Wallace State Fine and Performing Arts students have gone on to work in performance venues such as Disney World, Universal Studios, Dollywood, music, television and film.

For more information about the Wallace State Fine and Performing Arts programs, contact Heather Gillikin at 256.352.8277 or heather.gillikin@wallacestate.edu or visit www.wallacestate.edu/fpa.id="attachment_15820" align="alignleft" width="640"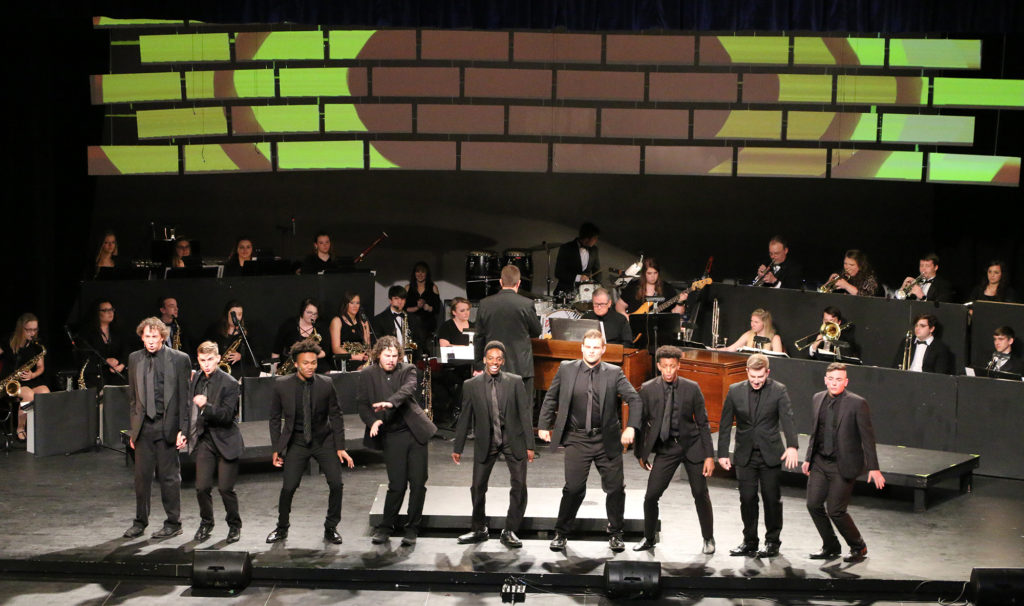 Members of the Wallace State Singers backed by the Wallace State Jazz Band and Concert Band perform "Land of a Thousand Dances" during the opening night performance of "Stars Fell on Alabama: Music Inspired by a Southern State" on May 2, 2019.id="attachment_15654" align="alignnone" width="800"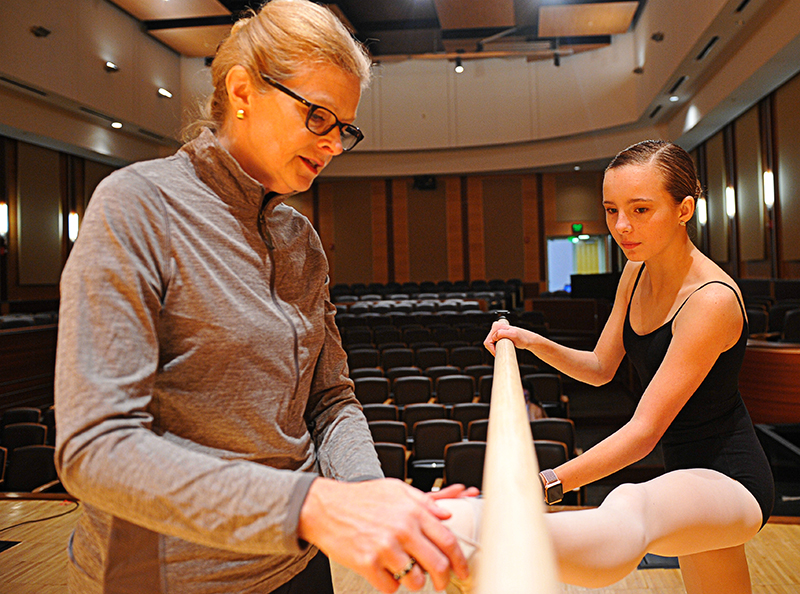 Wallace State Community College Dance Instructor Brooke Desnoes gives a lesson during a Master Class in this file photo.