Folds twirls three-hit shutout, lifting No. 5 Wallace State softball in NJCAA Division I National Championship opener
View pictures from Tuesday's win | https://www.flickr.com/photos/wallacestate/albums/72157719273227736

YUMA, ARIZ. – Haylee Folds twirled a three-hit gem and five Wallace State softball players accounted for RBIs in the Lions' 5-0 first-round victory over No. 12 Chipola College in the National Junior College Athletic Association (NJCAA) Division I National Championship on Tuesday at the Pacific Avenue Athletic Complex in Yuma, Ariz.

Folds, a sophomore from Columbus, Ga., recorded seven strikeouts and walked one. She allowed only two runners to reach scoring position, commanding the strike zone throughout.

"I felt comfortable all game. It was probably among my top outings of the year. Coach Daugherty called a great game, and it didn't feel like anything was hit hard," Fold said. "That's a big win for us. Chipola is a national power as well and one of our out-of-state rivals."

Folds improved to 20-1 on the season, sending 5th-seeded Wallace State into a winner's bracket game against Grayson (Texas) College on Wednesday at 4 p.m. Central. The Lions are four wins away from the third NJCAA Division I national championship in program history.

"Haylee got ahead in the count early and commanded both sides of the plate," said coach A.J. Daugherty. "It felt like one run was all she needed. It was definitely among her best outings of the season."

Wallace State (54-4) gave Folds all the support she needed in the fourth inning.

Brantly Bonds led off the inning with a double and later scored on a Maddie Cartron sacrifice fly.

The Lions added a pair of insurance runs in the fifth and sixth innings.

In the fifth, Felicity Frame punched a two-out RBI triple to left field and Jaiden Farnetti followed with an RBI single for a 3-0 lead.

In the sixth, Kelsey McPeters smacked an RBI single and Madisen Adams an RBI double, extending the cushion to 5-0.

Frame had the lone multi-hit performance of the game.

Andrea Harbin added a triple for the Lions.

While Wallace State's offense has slugged a school record 116 home runs, the Lions can also thrive with small ball, as evidenced during Tuesday's win.

"We haven't been shut out once this season and that's a confidence builder, no matter how many outs we have remaining. Once we were able to get that first run on the board on Maddie's sac fly, it opened the dam. We knew more runs were coming," Daugherty said. "We have weapons who can put up runs multiple ways."

Ava Worthy, Natalie Kopicova and Marley Sims each had a single for Chipola.

Wallace State softball is making its ACCC-best 13th appearance at the NJCAA National Championship.

View all NJCAA Championship games at https://www.njcaa.org/network

For more information about Wallace State athletics, visit www.athletics.wallacestate.edu or the athletics Facebook page at www.wallacestate.edu/athleticsfb.

###

______________________________id="attachment_17836" align="alignnone" width="300"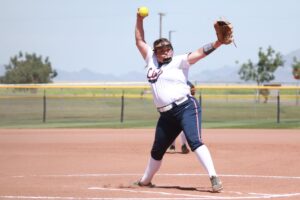 Sophomore Haylee Folds tossed a three-hit shutout in the Lions' 5-0 win over Chipola on Tuesday in Yuma, Ariz.id="attachment_17837" align="alignnone" width="300"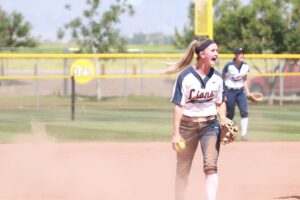 Shortstop Jaiden Farnetti reacts after a Chipola runner is caught stealing.id="attachment_17838" align="alignnone" width="200"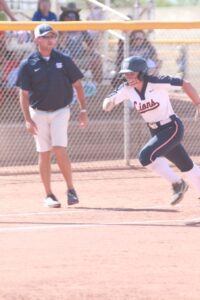 Wallace State's Brantly Bonds tags up at third base and prepares to head home.id="attachment_17839" align="alignnone" width="300"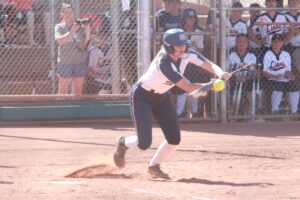 Gracie Benton lays down a successful bunt in Tuesday's game.

Russell Moore

Wallace State Community College

Creative and Content Services Coordinator, Communications and Marketing

Speech Adjunct Instructor

256.352.8443 | office

256.339.2422 | mobile

russell.moore@wallacestate.edu

Click here to submit a Marketing request.

______________________________

Kristen Holmes

Assistant to the President for External and Cultural Affairs

Communications | Marketing | Museum | International | Government Affairs

256.352.8118 | office

256.339.2519 | mobile

kristen.holmes@wallacestate.edu

Twitter • Facebook • Instagram • LinkedIn